Riach Financial
Expert Advice
From qualified advisors with access to a wide range of products
Riach
Financial
Expert Advice
From qualified advisors with access to a wide range of products
Buying a property can be the biggest decision made in our lives. It is for this reason that impartial advice is critical from qualified advisors
We can search products based on a fair and personal analysis to find a suitable product for you
Family is important; that's why it's best to get expert advice to help protect what matters, when it matters
1. Finding out about you and your needs
Our aim is to find out about you, your current situation, the type and cost of the property you would like to buy or remortgage.  This will help assess your circumstances and show the best way to proceed.
2. Searching for the product
Once we fully understand your personal situation, our experts will search mortgages from a comprehensive range of lenders across the market to find the right one to suit your needs.
3. Presenting you with the solution
Once we're happy that we have the right solution for your needs, we'll present this to you in an easy to understand document, and you can ask any questions that you may have.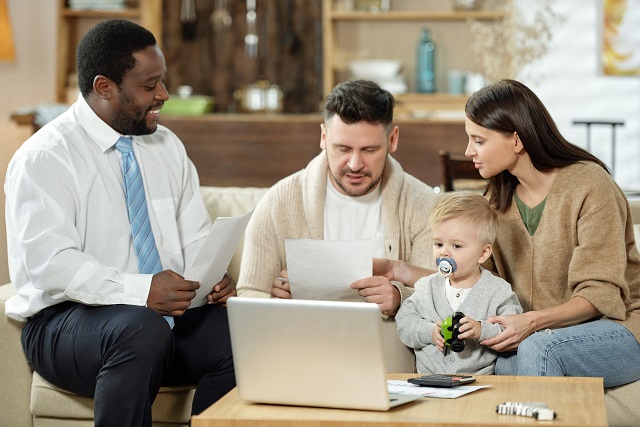 Expert Advice
Getting a mortgage can be a challenging and complicated process. That's why you need regular access to expert guidance and support from people you know you can trust. Our aim is to provide you with professional knowledge of the market and excellence in customer service whilst being on hand to help every step of the way.
We're committed to helping you fully understand the broad range of options available to you so that you can work with us to make an informed decision about the product that is most suited to your individual requirements.
If you are experiencing financial difficulty and struggling to make repayments, then you can contact your lender who may be able to help taking account of your individual circumstances.
You may want to contact one of the free impartial money guidance and debt advice services such as StepChange, Citizens Advice, or Turn2Us.
Click here for a link to our Jargon Buster page.
HEAD OFFICE
38-40 Doncaster Road
North Lincolnshire, DN15 7RQ
Hours
Monday - Friday
07:00 - 17:30
Saturday
09:00 - 12:30
Contact
01724 276000
enquiries@riachfinancial.co.uk
Details submitted through this form are confidential. We will process any personal information collected in this form in accordance with our Privacy notice. The information therein is used only to contact you to discuss the areas you've expressed an interest in.
Please note the contents of this form is sent via email and therefore may not be secure.
We can also deal with clients face-to-face in one of our 10 offices. We can also deal with client and prospects over the telephone or by video chat.
HULL
100 Alfred Gelder Street, Hull
East Yorkshire, HU15 2AE
BEVERLEY
15A Wednesday Market
Beverley, HU17 0DH
LONDON
Spaces Victoria, 25 Witton Road
Victoria, London, SW1V 1LW
GRIMSBY
10 Dudley Street, Grimsby
North Lincolnshire, DN31 2AB
NEWCASTLE
The Pearl, New Bridge Street
Newcastle upon Tyne, NE1 8QQ
YORK
Blake House, 2A St Martins Lane
York, YO1 8LN
LINCOLN
17-21 West Parade
Lincoln, LN1 1NW
WILLERBY
1a Kingston Road, Willerby
East Riding of Yorkshire, HU10 6AD
BARTON
1 King Street
Barton-upon-Humber, DN18 5ER
ABOUT US
With us, progress means development. Financial and life planning that helps you to navigate life's financial complications, free of financial ambiguity and safe in the knowledge that the professional team is at your side, every step of the way.
CONTACT US
Riach Financial Ltd
38-40 Doncaster Road
North Lincolnshire
DN15 7RQ
T: 01724 276000
E: enquiries@riachfinancial.co.uk
© RIACH FINANCIAL
Copyright 2023 Riach Financial Ltd
All rights reserved
Appointed representative of Sesame Ltd which is authorised and regulated by the Financial Conduct Authority
The information given in this website does not contain all of the details you need to choose a mortgage. Make sure that you read the separate key facts illustration before you make a decision. The FCA does not regulate some forms of buy to let mortgages.
If you have a complaint or dispute with us, you are entitled to make a complaint. We have a complaints procedure that is available on request. If you wish to register a complaint, please contact us either in writing, by telephone or email. Please be assured we treat complaints seriously. For your protection if you cannot settle your complaint with us, you may be entitled to refer it to the Financial Ombudsman Service (FOS).
Riach Financial LTD is an appointed representative of Sesame Ltd which is authorised and regulated by the Financial Conduct Authority. FCA Register No 966934. Registered in England under reference 13361374. Calls may be recorded for training and monitoring.